SPY was stalling below a harmonic pattern completion zone aka PRZ (Potential Reversal Zone) for several days but last week there were a couple of doji days inside the PRZ but the end of week tried to pull back below it before pushing upward to close deep inside the zone.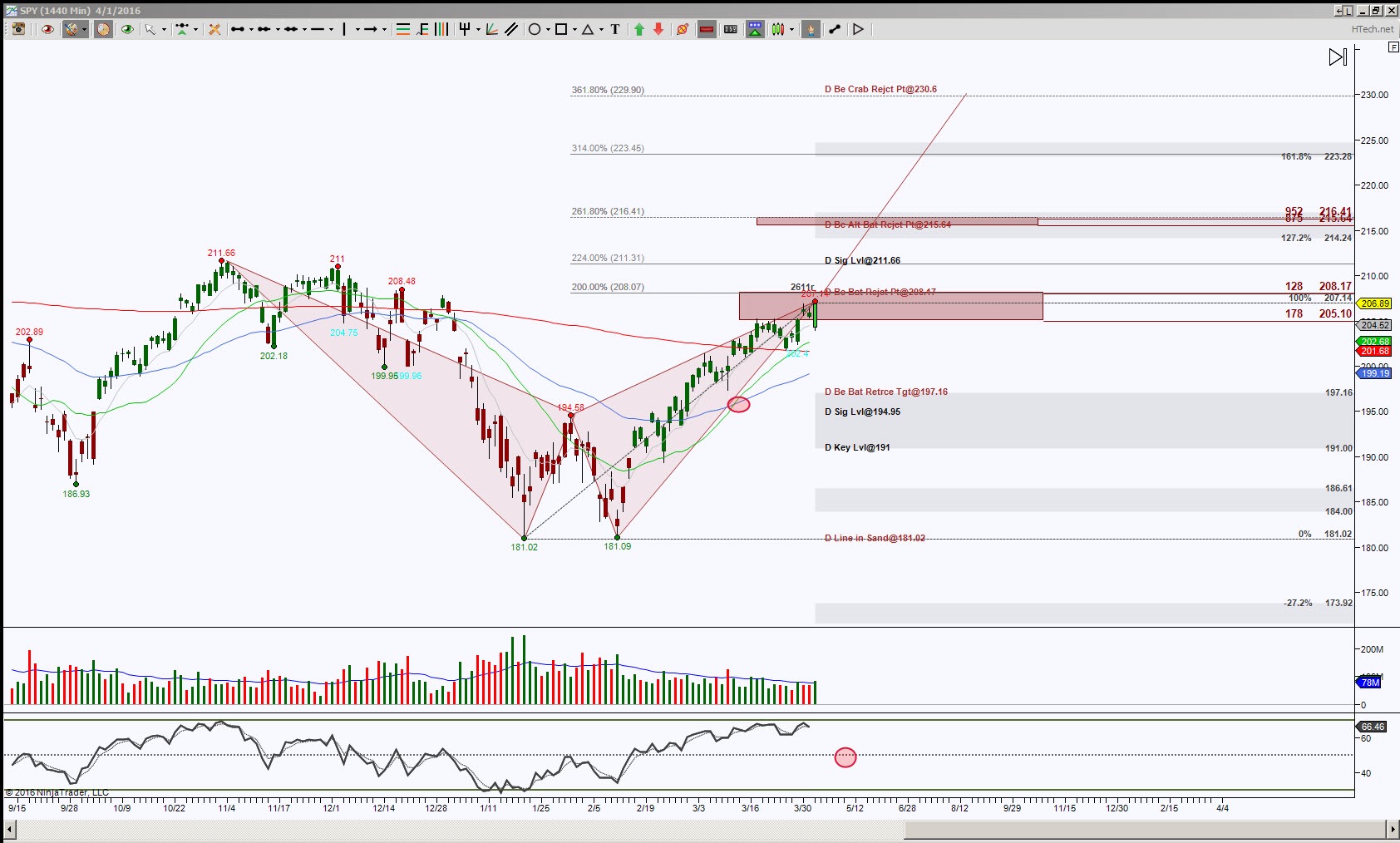 This Day chart shows an outside day candle engulfing the previous two days, due to expansion of price there's a probable stall inside the PRZ but the kicker will be where can price break and hold beyond this PRZ.
An upside hold above 208.17 has the initial important resistance test at 211.66, since this particular pattern, called a Bat, does have a reputation of breaching the PRZ to tag the starting point of the pattern aka Significant Level, in this case it's 211.66, then falling back inside the PRZ.  So if so facto there is a breach of 208.17 to test 211.66, this will be another decisive point because for the higher noted targets of 215.64 and ideally 230.6 to increase in probability, this Significant Level needs to be a means to an end rather than a rejection point.
A hold back below 205.10 does have a bull cross validation test at 201.68 and 199.19, below there increases the probability of Retrace Mode of that Bat, having an ideal minimum target of 197.16 and ideal target of 181.02 with scaling points at the gray levels and emphasis at 191.
Trading involves substantial risk and is not suitable for all investors. Past performance is not indicative of future results.