IBB, the ETF for Biotechnology has been stalling at a bullish harmonic pattern, called a Bullish Gartley.  The Day chart shows that this cellular formation is holding above the PRZ (Potential Reversal Zone aka the completion zone for a harmonic pattern) level of 248.85 but needing some oomph to take out a previous swing high of 272.07.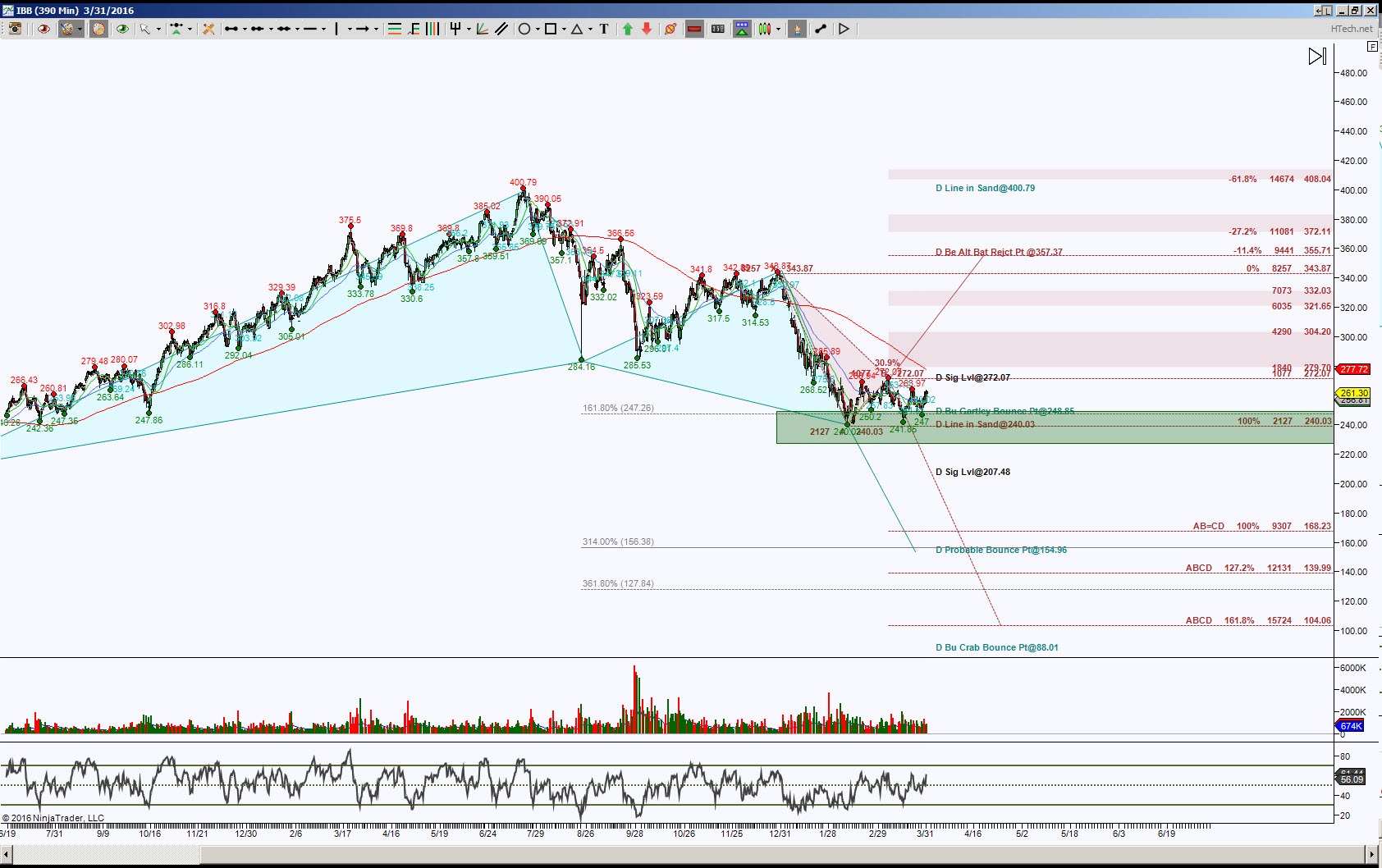 If price can hold above the 272.07, the probability of a healthy cellular pattern increases and has the ideal minimum target of the 304.20 region and ideal target of 400.79.  But again, price is stalling and harmonic patterns do like to test all levels of their PRZ, so keep an eye on whether price holds back below 248.85, if so the probability is to test 227.57 area, then another deciding factor of where price can break and hold outside of the PRZ.
Once price can either hold above 272.07 or below 227.57, then other harmonic patterns come into play.  There is a brown colored emerging pattern having a PRZ at 357.37, so with the upside conviction, this completion will help that cyan colored Gartley retrace a symmetrical 78.6% target.
With a downside conviction, both the cyan and brown patterns have PRZ targets as noted by their color, the ideal target being 88.01.  That's quite an unhealthy cellular formulation but on the positive side, both 155 and 100 region both offer buyers an opportunity to step in.
Trading involves substantial risk and is not suitable for all investors. Past performance is not indicative of future results.