ES_F in megaphone formation and has a Shark completion in its site at 2115.25 region.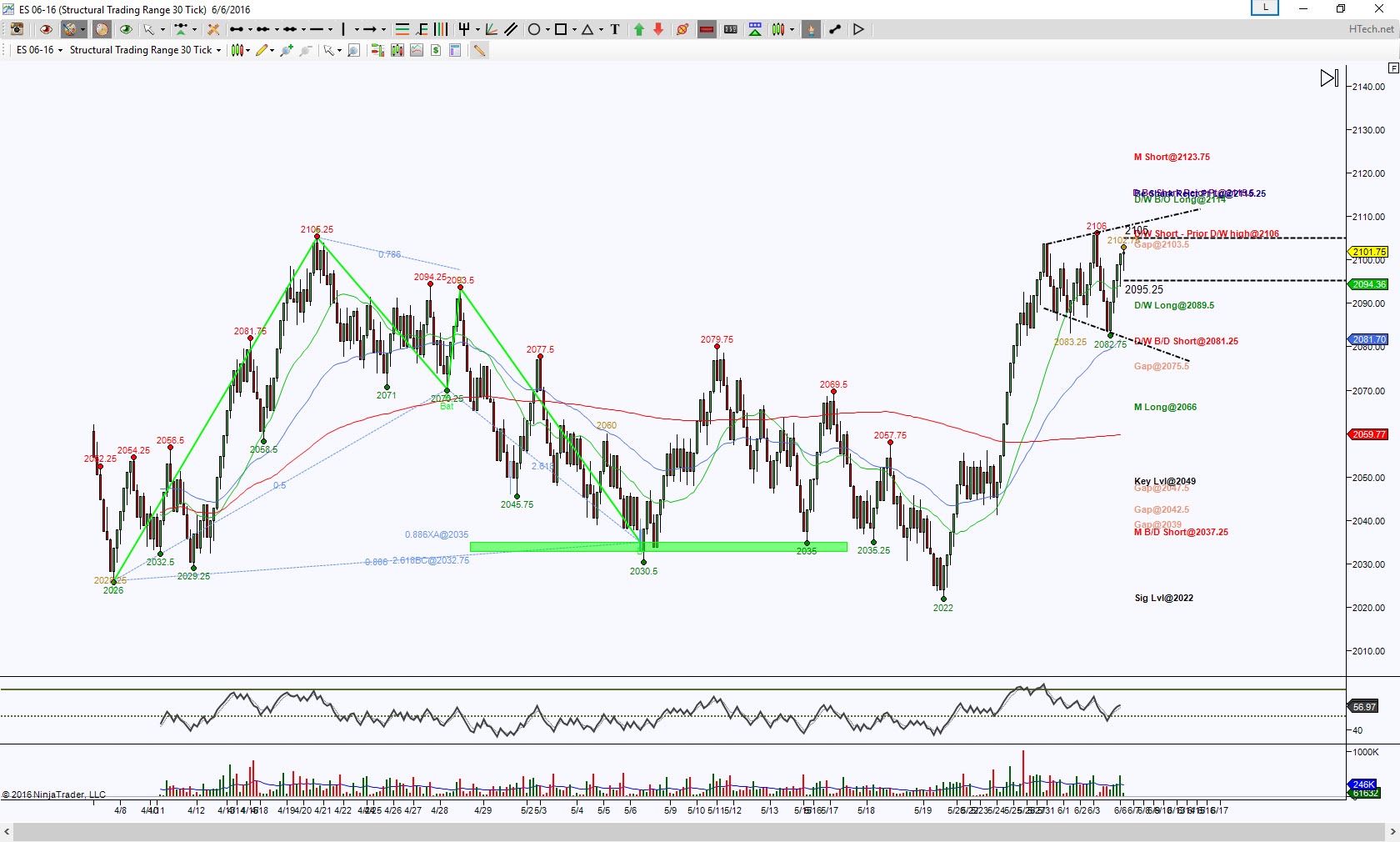 The STRange 30 bar chart shows price has retraced a bullish harmonic pattern, in this case a Bat 100%, this is the dreamed of Retrace target.  But at this 100% target price has formed a megaphone consolidation so initial levels to break and hold are 2106 then the megaphone resistance or below 2096.75 to increase probability of testing megaphone support.
That Shark completion at 2115.25 is an opportunity for sellers to step in, failure to do so has higher targets of 2123.75 and 2152.50.
Should price break down the megaphone, and hold below 2081.25, the ideal targets 2022 and scaling points at the noted levels with emphasis at 2066 and 2037.25.
Trading involves substantial risk and is not suitable for all investors. Past performance is not indicative of future results.