DAX futures Day chart shows price has relayed through a triangular formation with the race milestone at an upside target of 13135.  Price has a way to go to reach that ideal target, but the primary reason of being a target is it is a double PRZ (Potential Reversal Zone aka a completion zone for a harmonic pattern ... in this case two separate patterns merged into one PRZ).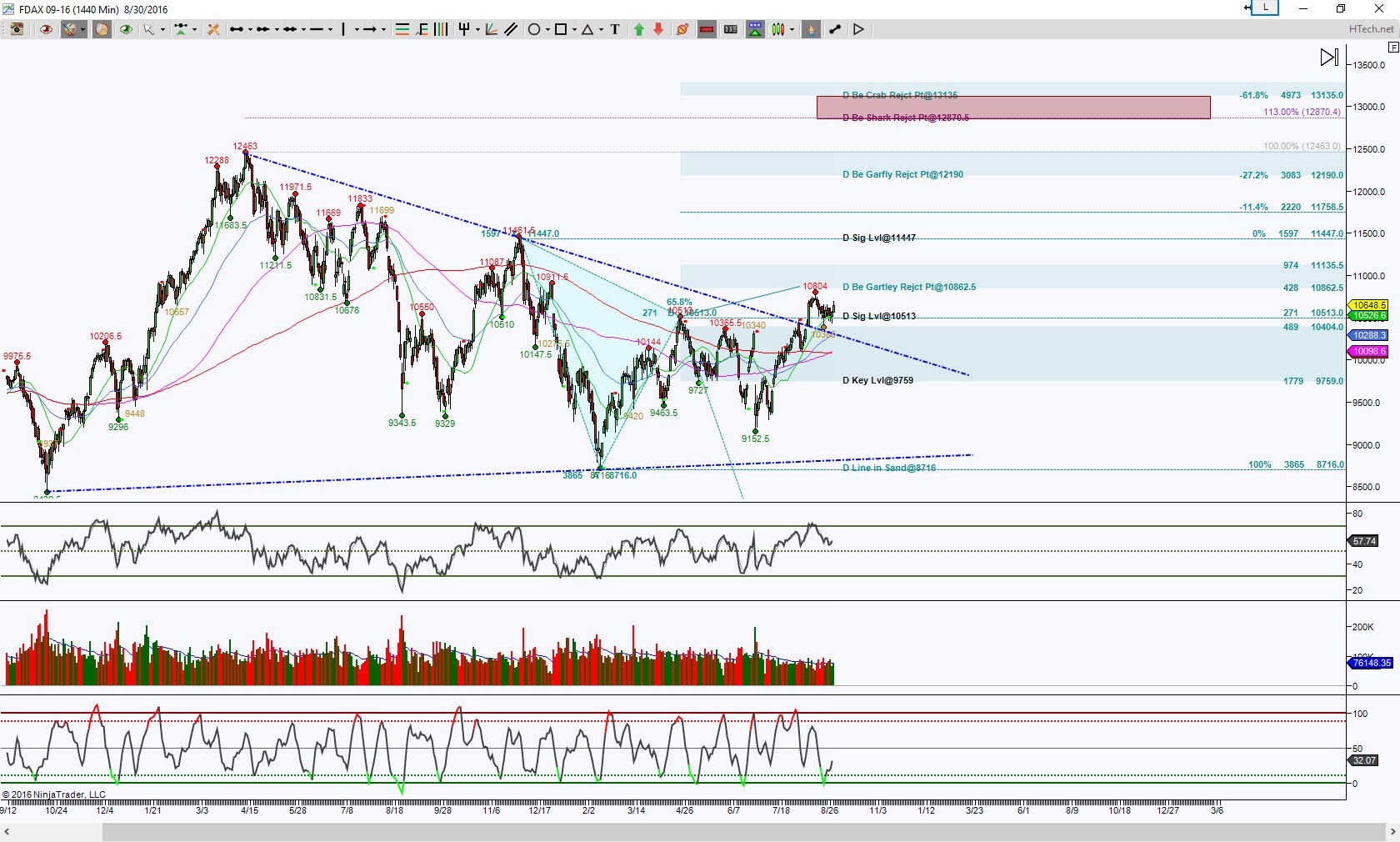 The initial level to hold above or below is 10513.  Above it doesn't really have far to go to reach the initial harmonic PRZ for a Gartley at 10862.5, this will be Obstacle 1 for bulls to push through or not.  Each noted level of 11447 and 12190 are also probable rejection points, thus Obstacle 2 and 3.
Now, as long as price can hold above that blue trendline as well as the Significant Level 10513, the bias is to the upside and that Double PRZ is calling.  However, should price fall back inside the triangular formation, it will place price inside a cyan zone, called a GRZ (Golden Ratio Zone) and this is an area that helps determine directional bias dependent upon where price can hold beyond the zone.  A downside break of 9759 increases the probability of retesting 8716.
For an intraday perspective, I'm looking at an STRenko 30 bar chart.  What is interesting is Gartleys are repeating themselves.  Remember the emerging cyan Gartley in Day chart?  Well, this intraday chart completed a green Gartley at 10428.5 and has since then retraced it over 100%, this is the "Dreamed Of" Retracement for all harmonic patterns (yes, this is just my opinion).  But notice that that retracement of the green Gartley is forming the last leg for another emerging Gartley haviing a PRZ at 10714.5.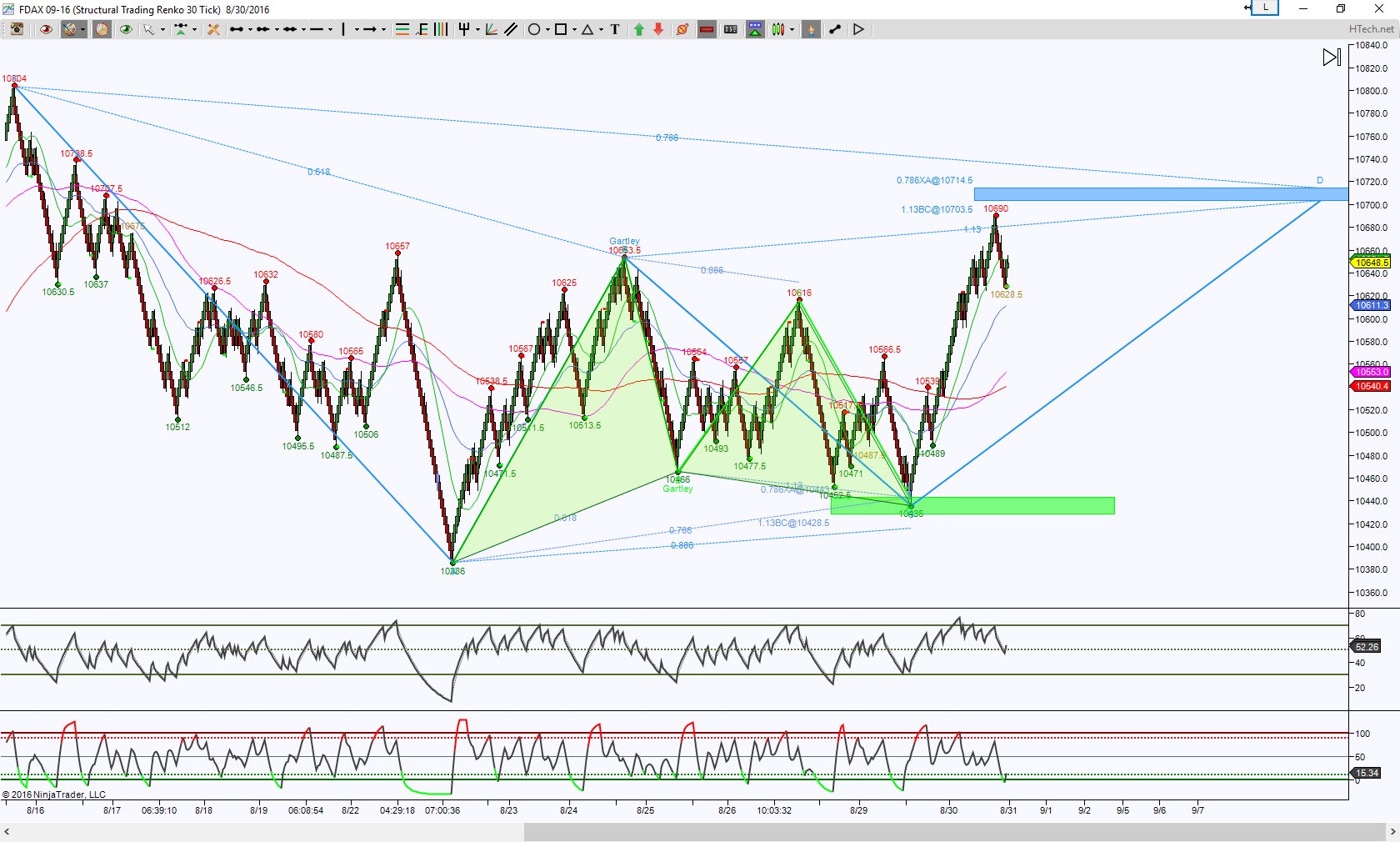 So due to the Day chart having a larger Gartley in play, there is a potential breach above this intraday Gartley to fulfill the Day chart.  A completion of these Gartley's will be very important to both Bulls and Bears.  Bears will want a downside move to retrace those Gartleys.  Bulls will want the Gartleys to merely be means to an end, ie just a scaling point enroute to higher targets.
Trading involves substantial risk and is not suitable for all investors. Past performance is not indicative of future results.