Last month I was watching for how much the initial harmonic pattern in DAX would retrace or move to the upside, that level to see if price could hold above was 9760, click here for that analysis, that was laxing in ability to do so. DAX is in a new contract now but the harmonic rotation remains in tact.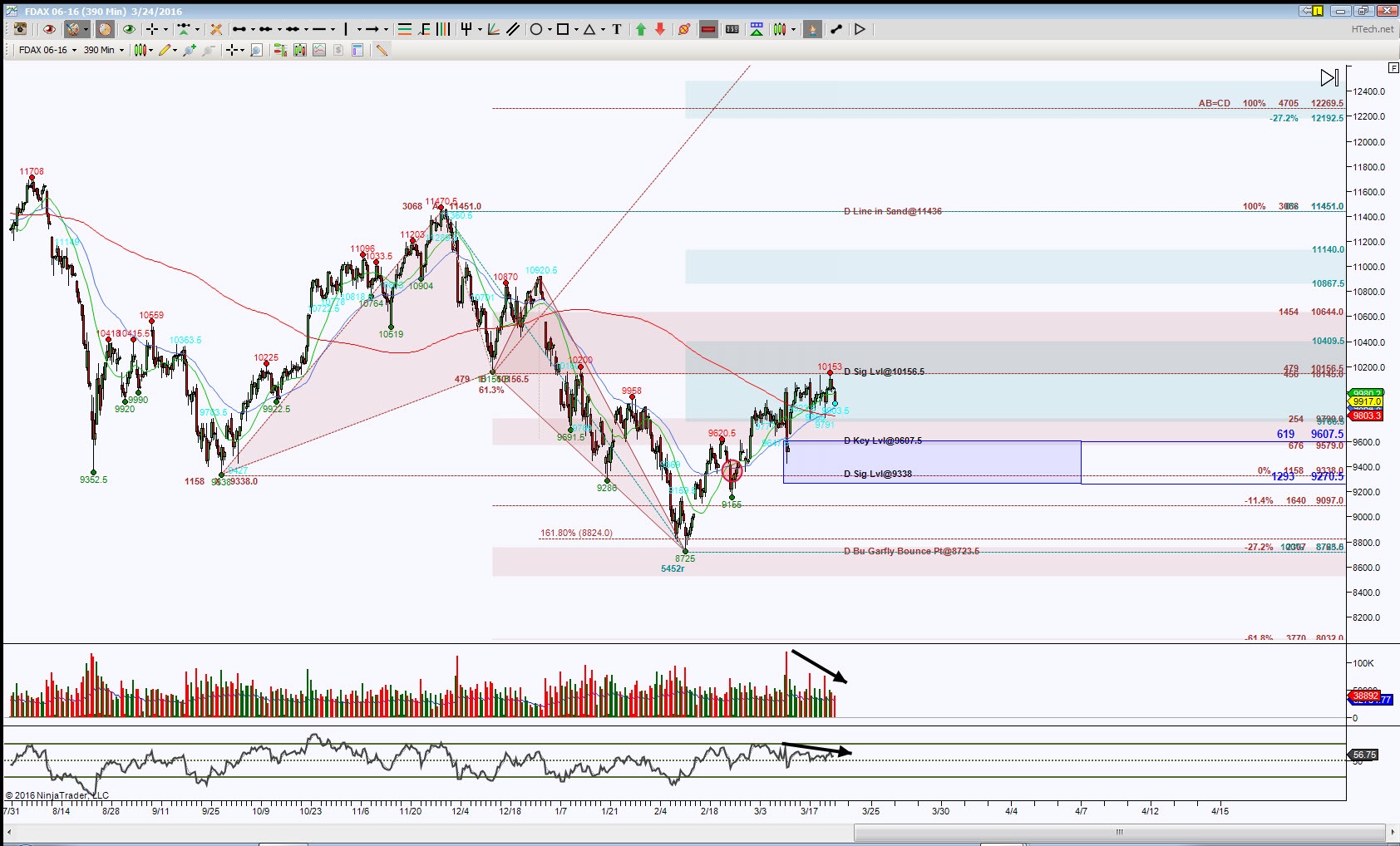 When price failed to hold above that 9760, the implication was to fulfill the lower harmonic pattern target which was 8723.50.  In the new contract, that adjusted target level is 8768.50 and this time the Retrace Mode, or validation of the pattern, gave buyers an opportunity for the upside move.
Currently this pattern, I call it a Garfly because, if you're familiar with harmonic patterns, it started out as a Gartley but merged into a Butterfly.  Anyway, this bullish pattern has currently retraced to a tad more than 50%, it actually breached the 50% mark to tag a Significant level 10156.5.  The cyan colored zone represents a GRZ (Golden Ratio Zone) and this becomes the range to break and hold for probability of other seen levels.
Currently the bias is to upside and that is being tested at the 9911.5 region, it could breach below it to test the bottom of the GRZ at 9766.5 but in the world of harmonics it would be ideal for price to pull back to at least 9607.5.  A bounce off 9607.5 or a hold above 9790 keeps the probability of testing Retrace targets as noted in cyan color and the ideal target at 11451, it's ideal because I believe all harmonic patterns dream of retracing 100%.
Trading involves substantial risk and is not suitable for all investors. Past performance is not indicative of future results.